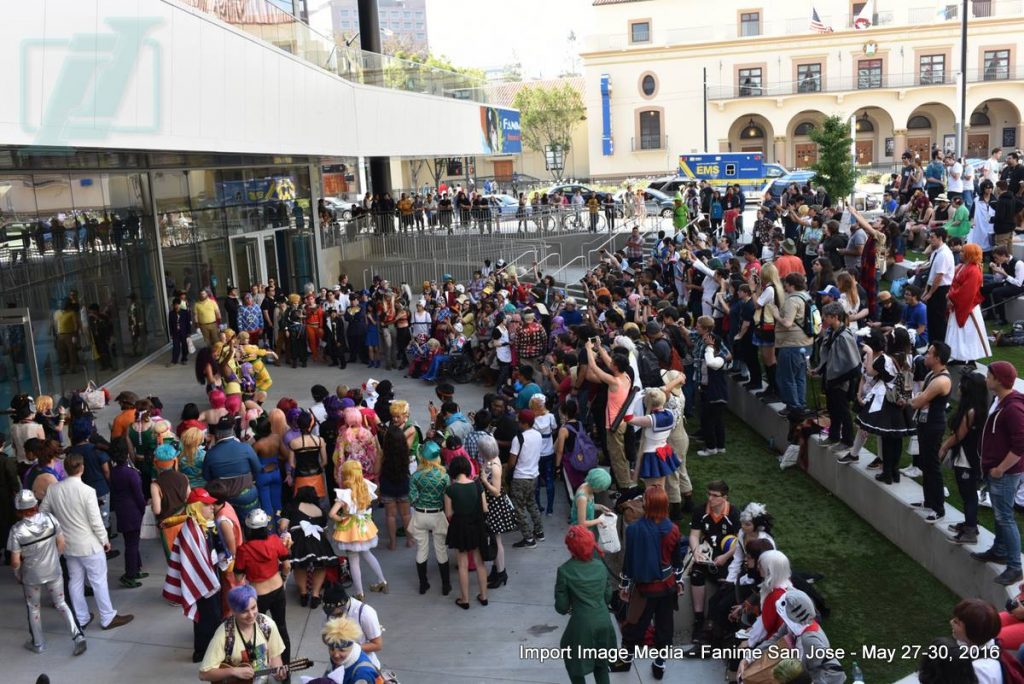 Cosplay Meetups and Gatherings
There are so many cosplay meetups and gatherings that many are booked for the same timeslot, forcing people to decide which is a priority for them. The meetups can consist of over 300 cosplayers alone, not including photographers, convention goers, and random people passing by the convention halls. When there were four gathering happening at once, some had to be moved offsite to Plaza de César Chávez in downtown San Jose!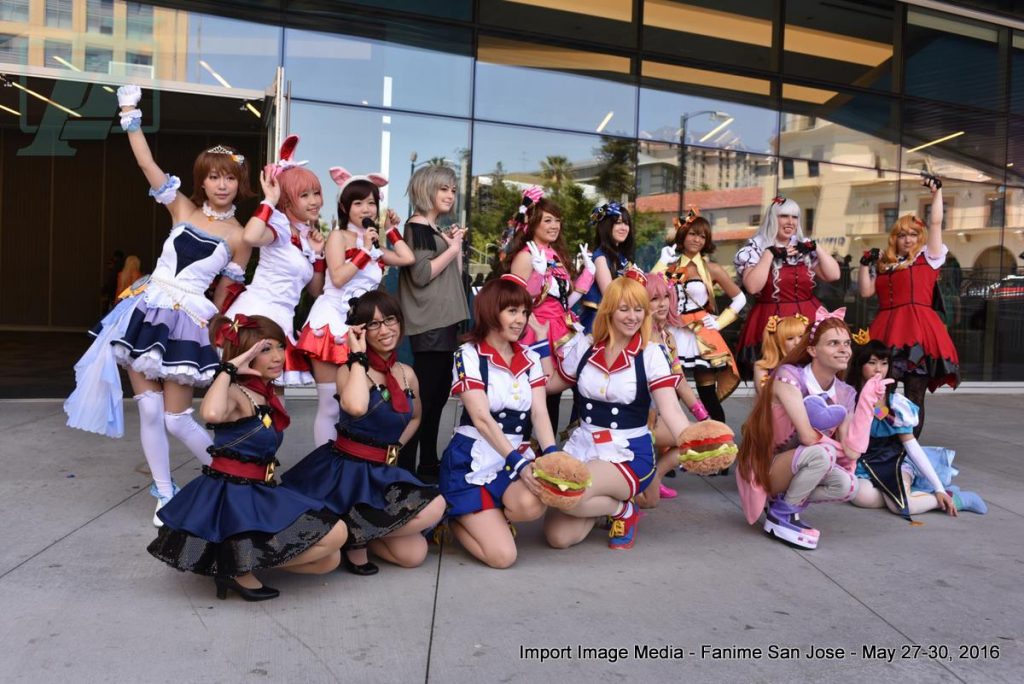 The Disney, Star Wars, Sailor Moon, and comic book universe gatherings always draw large crowds because of their universal appeal. League of Legends, Fire Emblem, and Legend of Zelda attendance have dramatically increased within the past few years; many who stayed for the League of Legends meet up didn't know that it was based on a video game. Fire Emblem had over 200 melting cosplayers in elaborate armor in the downtown park because of the sun; they were all surprised by the automated sprinklers that turned on during their gathering.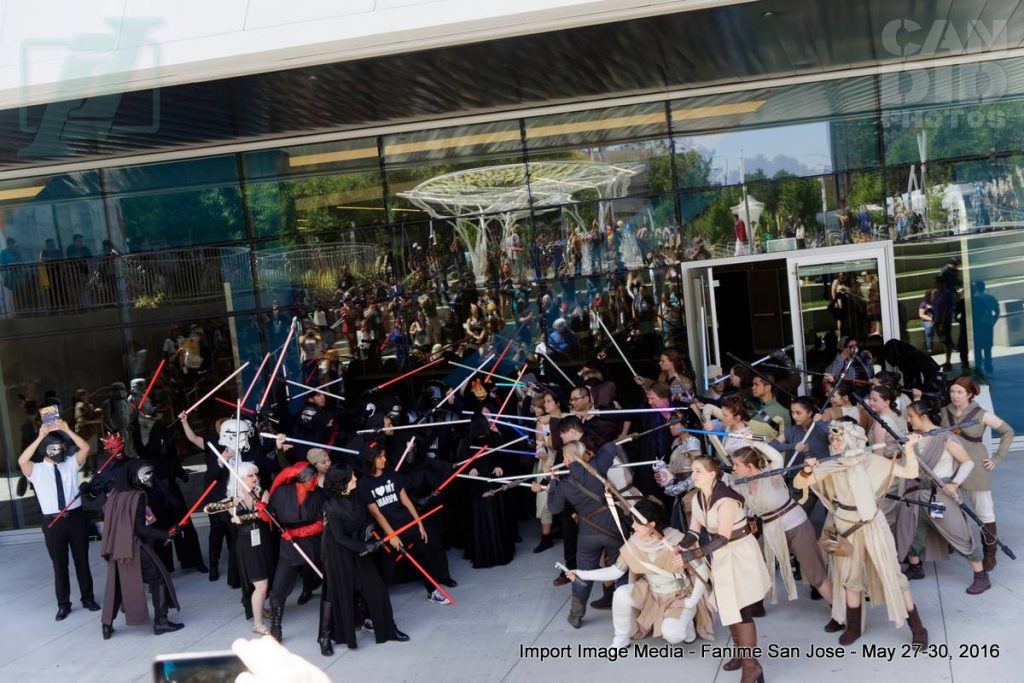 These meetups enable cosplayers, photographers, and fans from around the country to say hello to old friends they've met online. It was also an opportunity to meet new people who enjoy the same topic that they do. Positive vibes can be felt in the Fanime atmosphere.
Any tagging of any cosplayers you may know in the photos as well as sharing our coverage to others is greatly appreciated
Full event coverage found on our Facebook website.
(click on icon)