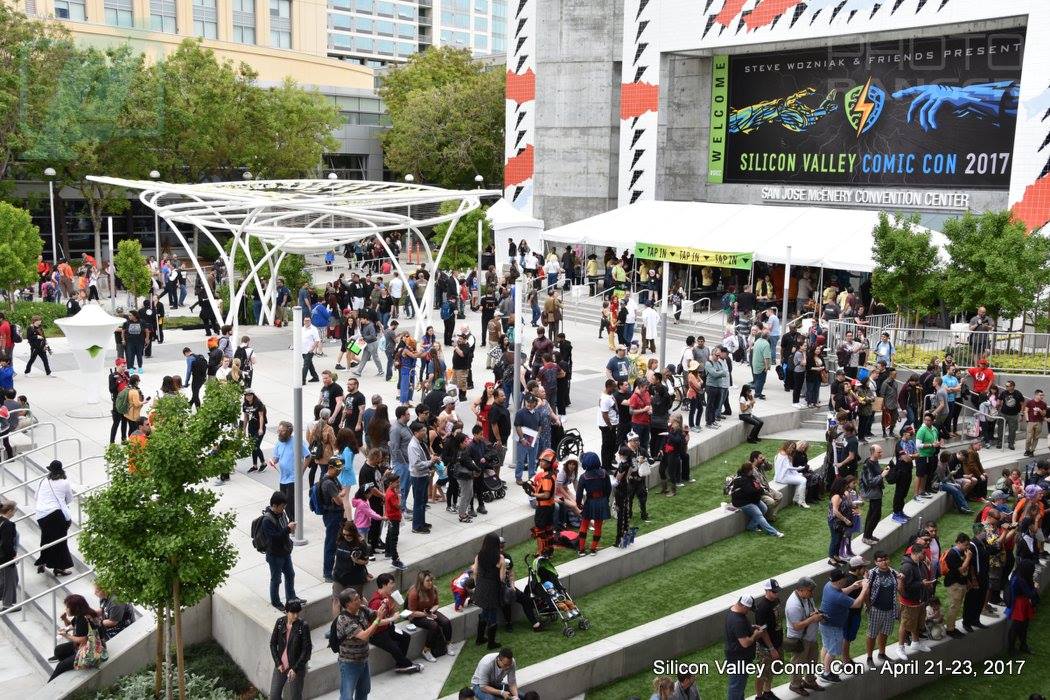 The 2nd inaugural Silicon Valley Comic Con brought the grand comic con experience to to the San Francisco Bay Area this past April.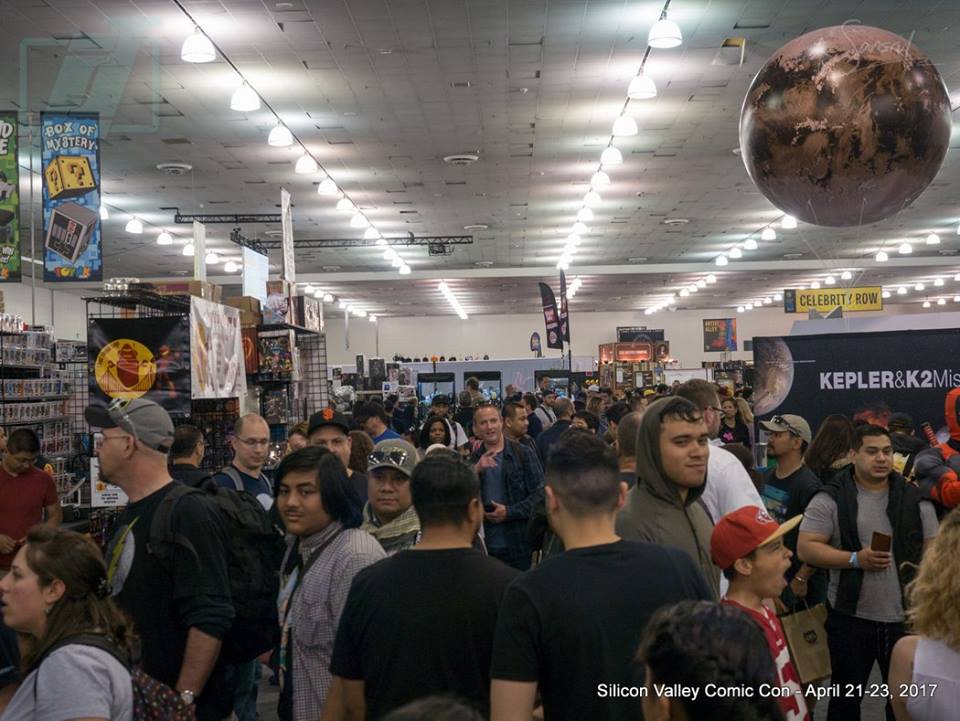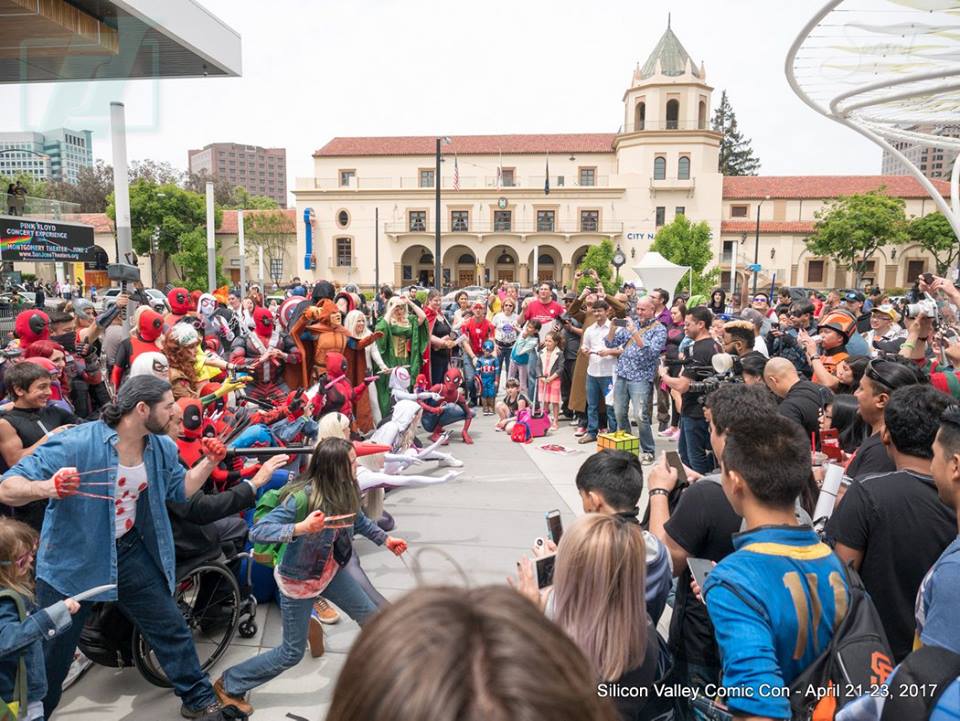 With the bay area missning large comic conventions since the departure of WonderCon in 2011, SVCC has filled that void to the outmost. The Steve Wozniak sponsored event has brought celebrities and activities for all ages to experience.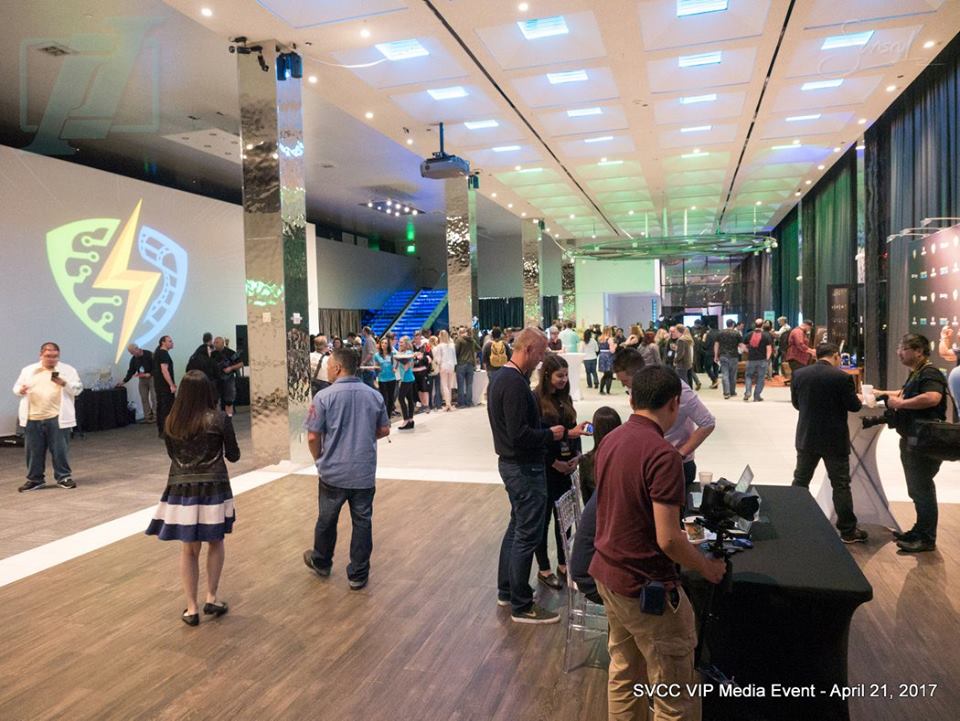 This year's events started off with a technology preview event for the media attend at the GlassHouse in San Jose.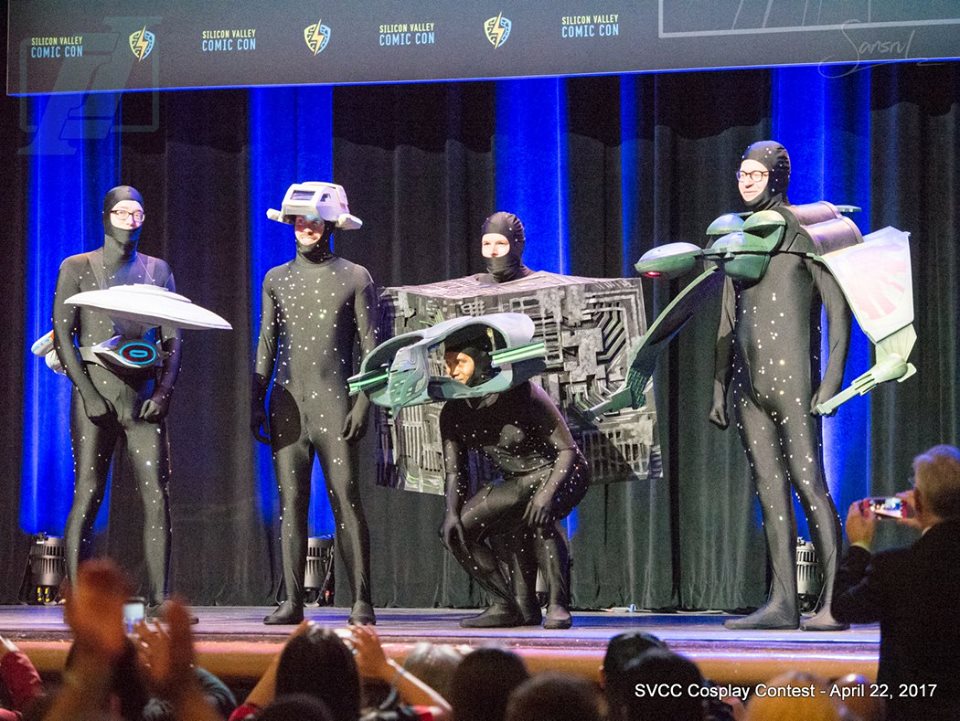 A cosplay contest featuring some exotic and fan-favorite cosplays were competing (Cosplayers as Star Trek TNG starships shown above)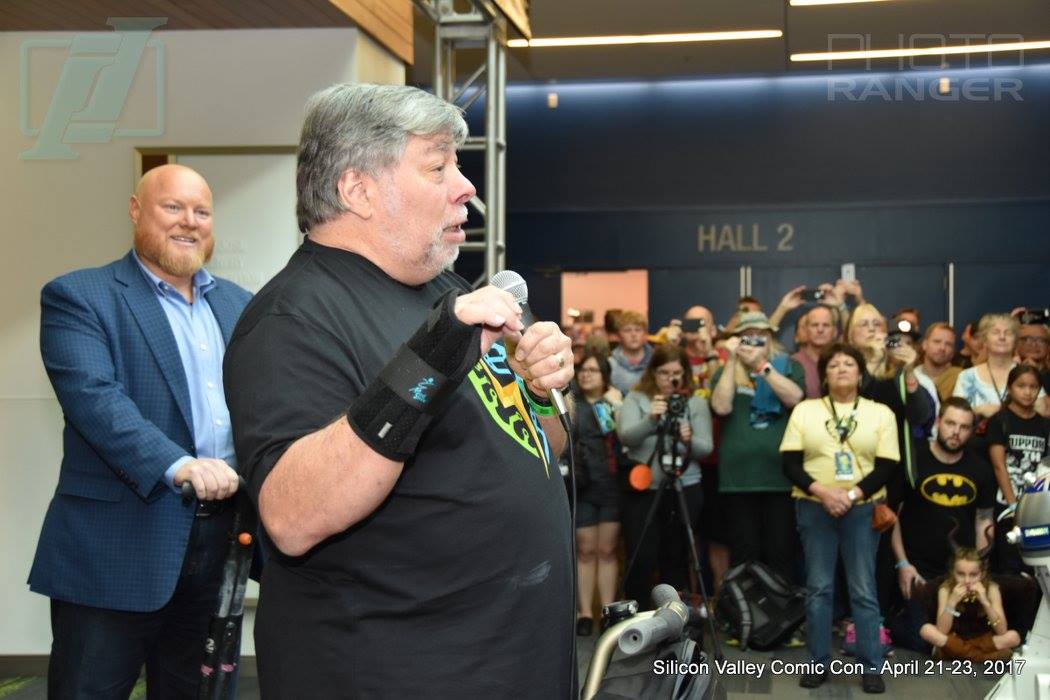 The "Woz" gave a speech at the opening ceremonies in Woz-like style.  Door opened with an army of Star Wars astromechs rolling out followed by the "Woz" himself.  One special note given by the "Woz" making SVCC truly unique:  this year's volunteers (usually consisting of dedicated convention fans) would be paid for their time making SVCC a fun and successful event.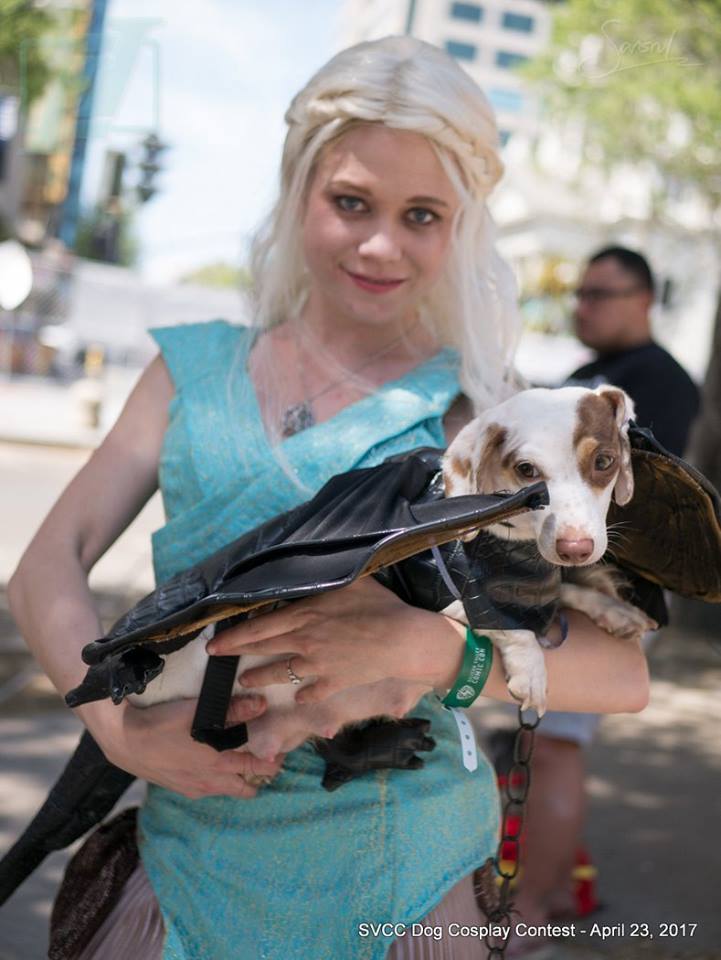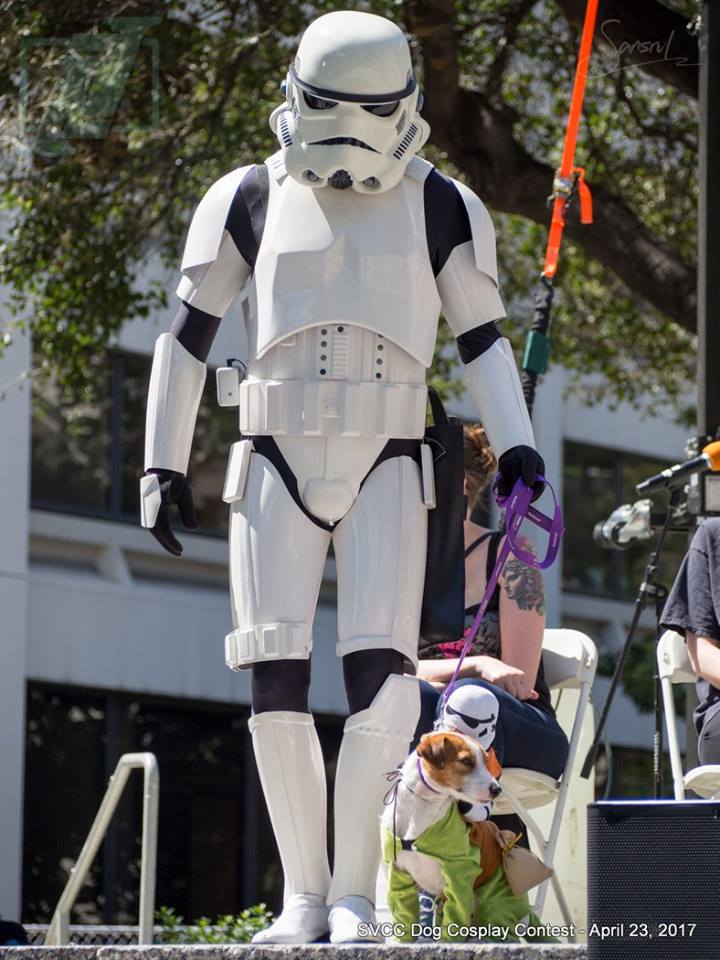 Not only humans, but dogs also had their own cosplay costume contest.  Hey, pets are part of the family as well…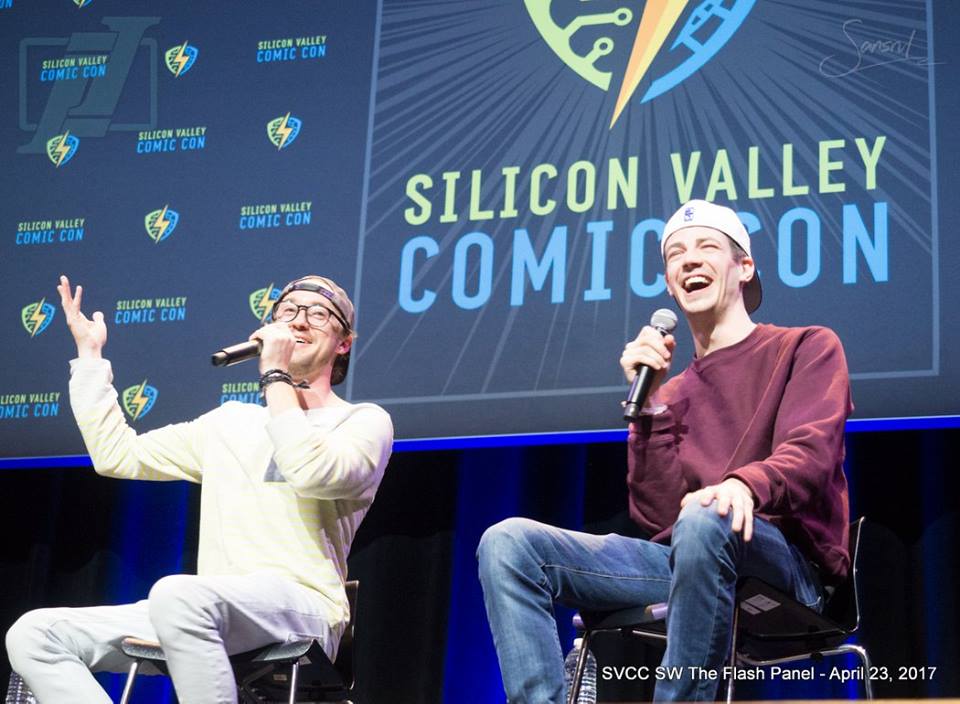 The panels at SVCC were also a major hit ranging from stories from the crew at Mythbusters to the biggest panel of the weekend, The Flash.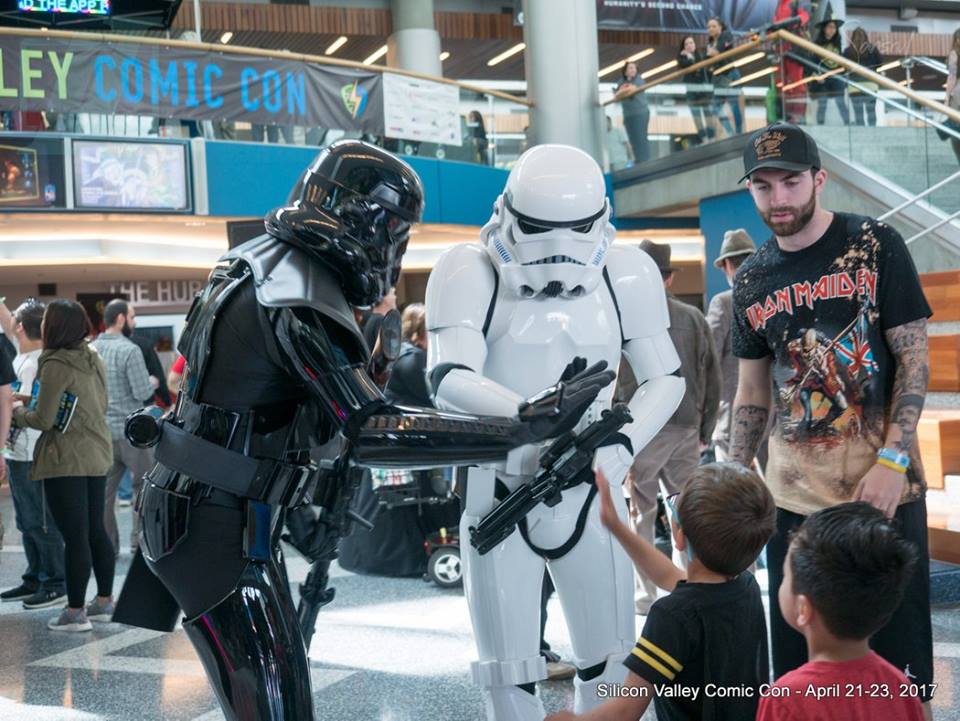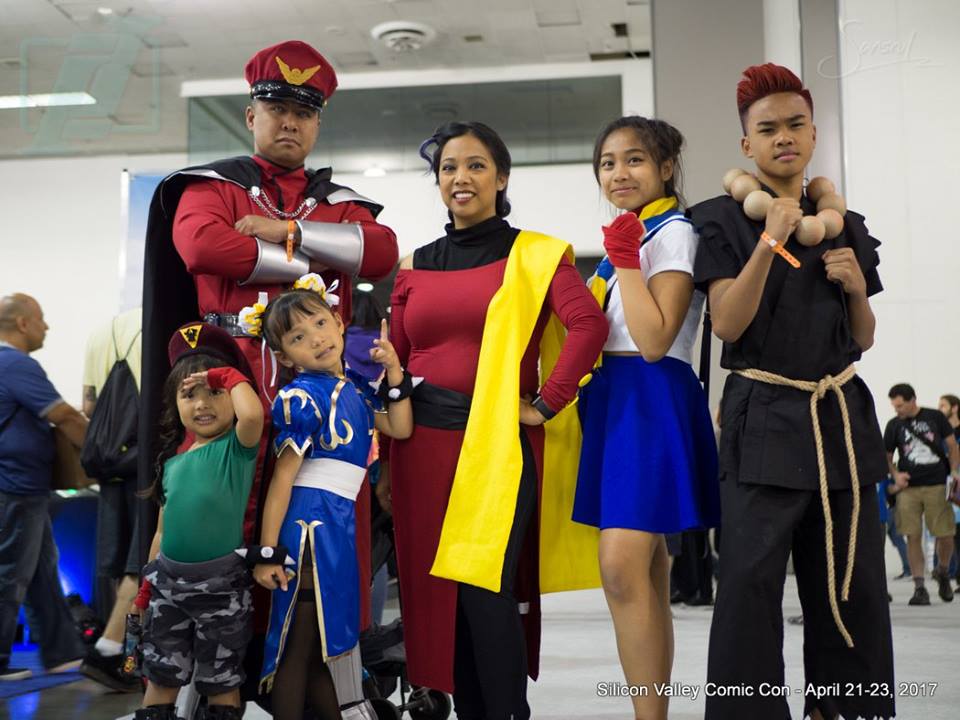 And what would be a the last piece of the puzzle that makes SVCC a must-go-to?  The people: family & friends alike whether in cosplay or a fan make this event noteworthy at a world level for people to attend.  We'll see you next year in 2018!
What is Silicon Valley Comic Con?
"Silicon Valley Comic Con brings together America's two greatest superheroes: Pop Culture and Technology. Presented by Steve Wozniak and featuring top celebrities, comics, independent artists, cosplay, video games, consumer electronics, music and apps, Silicon Valley Comic Con is where entertainment and our electronic worlds intersect."  (Quoted from the About Us section of SVComicCon.com"
Full event coverage found on our Facebook website.
(click on icon)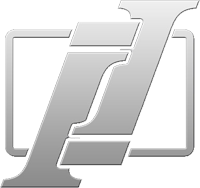 SVCC VIP Media Event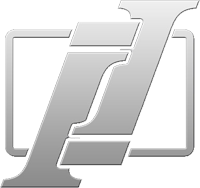 SVCC General Media Coverage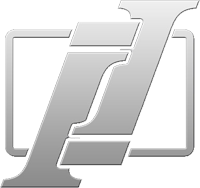 SVCC Cosplay Contest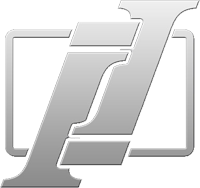 SVCC March for Science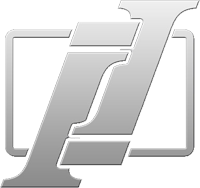 SVCC CW The Flash Panel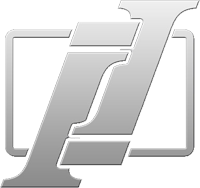 SVCC Dog Cosplay Contest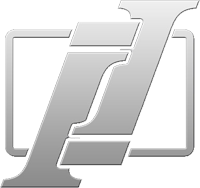 SVCC Cosplayers in Attendance