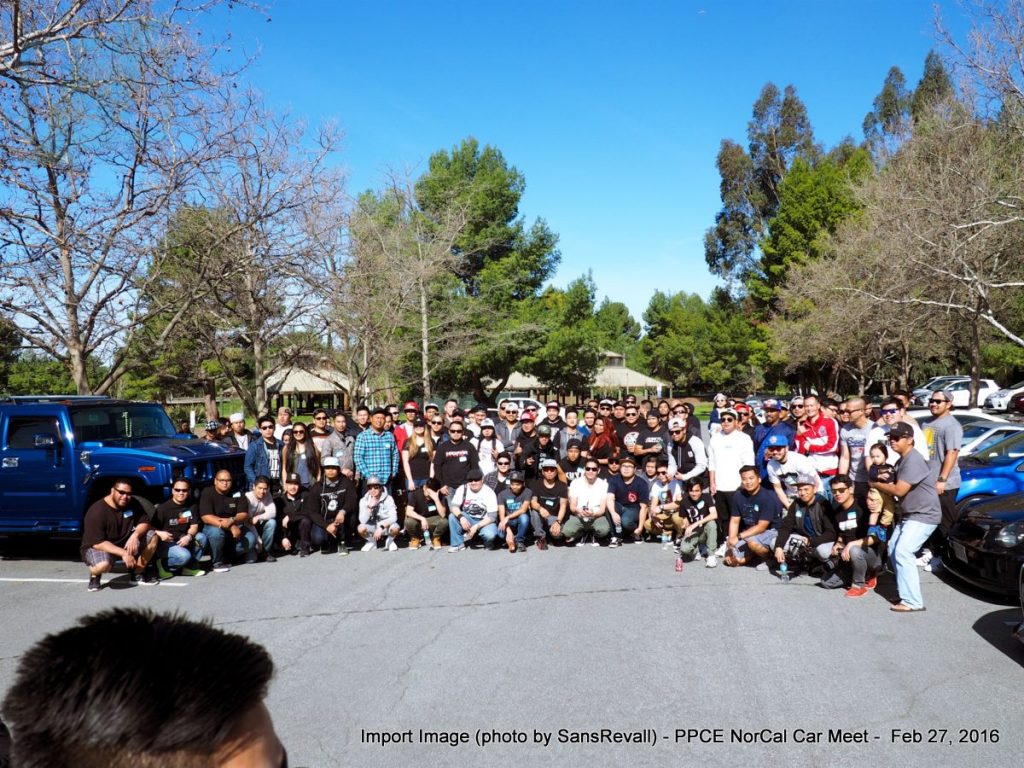 "Eveybody is welcome to bring friends and family" – PPCE
Pinoy/Pinay: Derivatives from Filipino/Filipina, people who identify with the Philippines.
Pinoy Pinay Car Enthusiasts was founded to bring together a community of amazing individuals. Kababayans, meaning fellow countryman, from Northern California met at the first NorCal of 2016 on February 27th at Lake Cunningham in San Jose, California.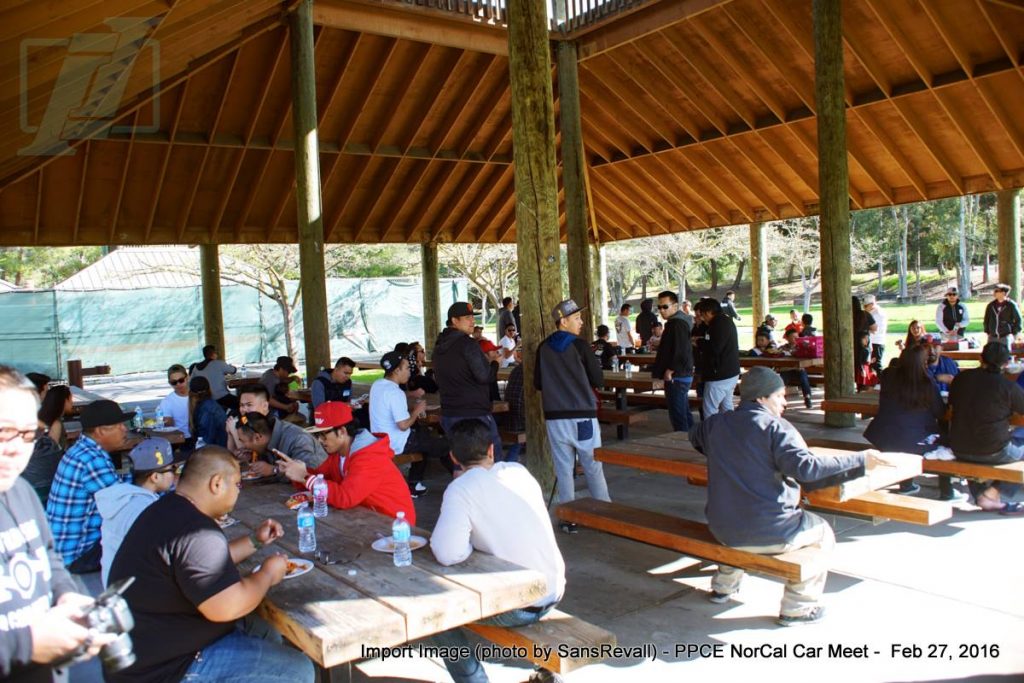 The hosts graciously provided free refreshments like drinks and Filipino spaghetti, and had accessories such as stickers, shirts, license plate frame for giveaways. Raffle prizes such as track day passes, Redline Synthetic Oil change, and various car related activities were donated by PPCE members.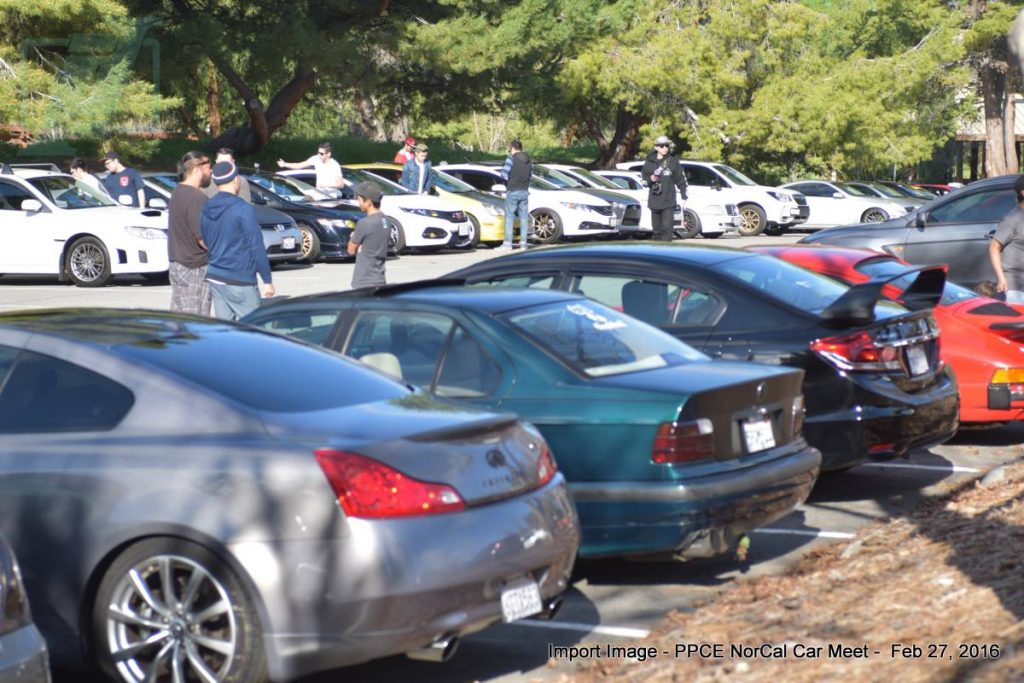 What made this gathering unique was the variety of customized cars ranging from new imports, powerful domestics, and classic Japanese frankensteins. There was no specific car layout; a Datsun Fairlady Z parked next to a first generation Toyota Celica, or a Dodge Viper alongside a Honda Civic Si. Car veterans shared their experience with the younger generations, offering advice and praise to people starting their projects. This car meet provided a positive experience that future meet ups should adhere to: Promoting a culture that creates bonds between members.
Article by SansRevall
Full event coverage found on our Facebook website.
(click on icon)