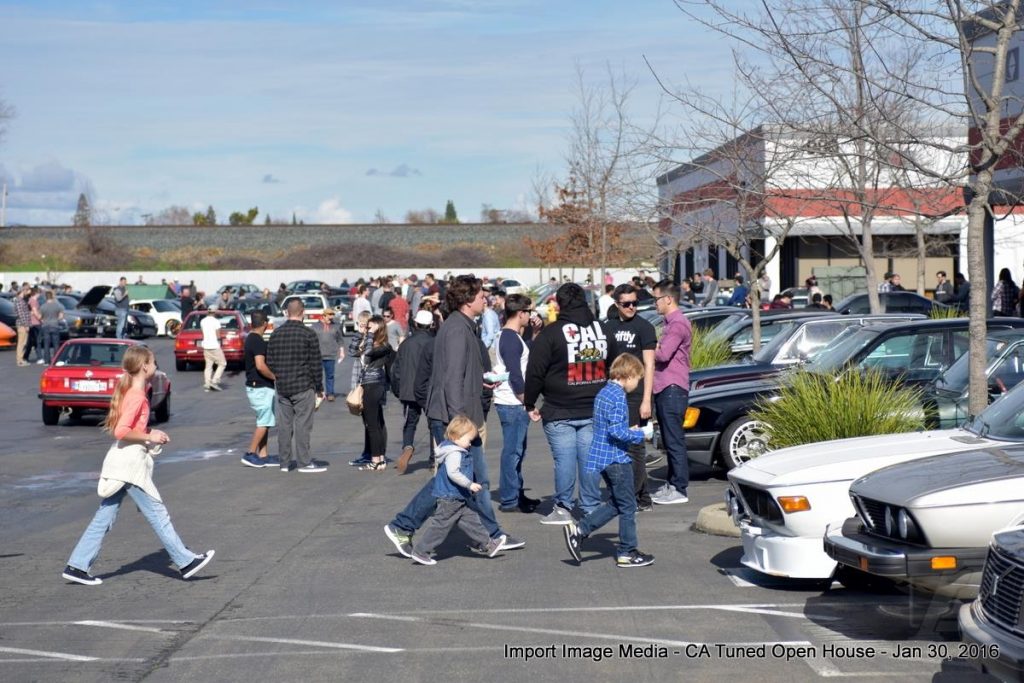 The Import Image Media crew made the morning trip from the SF Bay Area to West Sacramento where they covered the open house event of CA Tuned (www.catuned.com).
The turnout was great! Several caravans throughout the day continued to roll in to join the festivities. 
CAtuned is located in an industrial park location with plentiful parking for multitude of cars to roll-in and park.  The main parking area in front of the shop was very wide for everyone to take notice of any new vehicle that would roll-in to join the event.  CAtunes also hosted several of their project cars mostly of tuned BMWs and other euros for people to admire.
We like to thank CA Tuned for hosting this event for all car enthusiasts and their friends and family.
Full event coverage found on our Facebook website.
(click on icon)