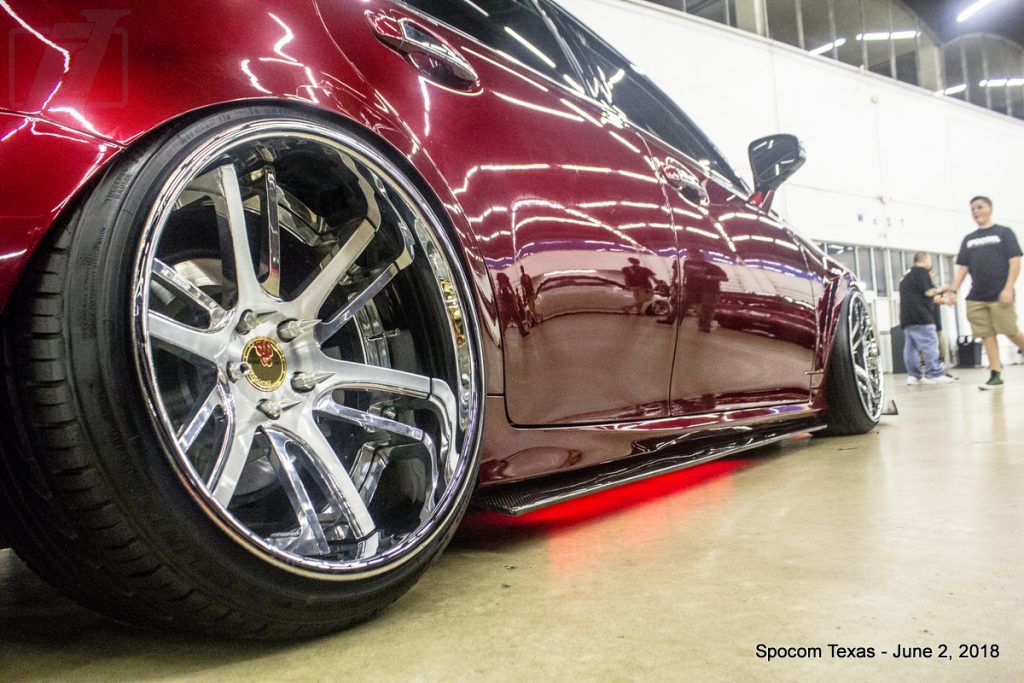 For SPOCOM, 2018 marked the second year that they held their show in Texas.  Several teams, vendors, shops, models, videographers, photographers, promoters, and individual participants joined in supporting the show.
Even judges came from different backgrounds to work with renowned industry mogul, Wayne Raqueno.  Getting to catch up with Wayne at shows like this has always been one of many highlights for our family.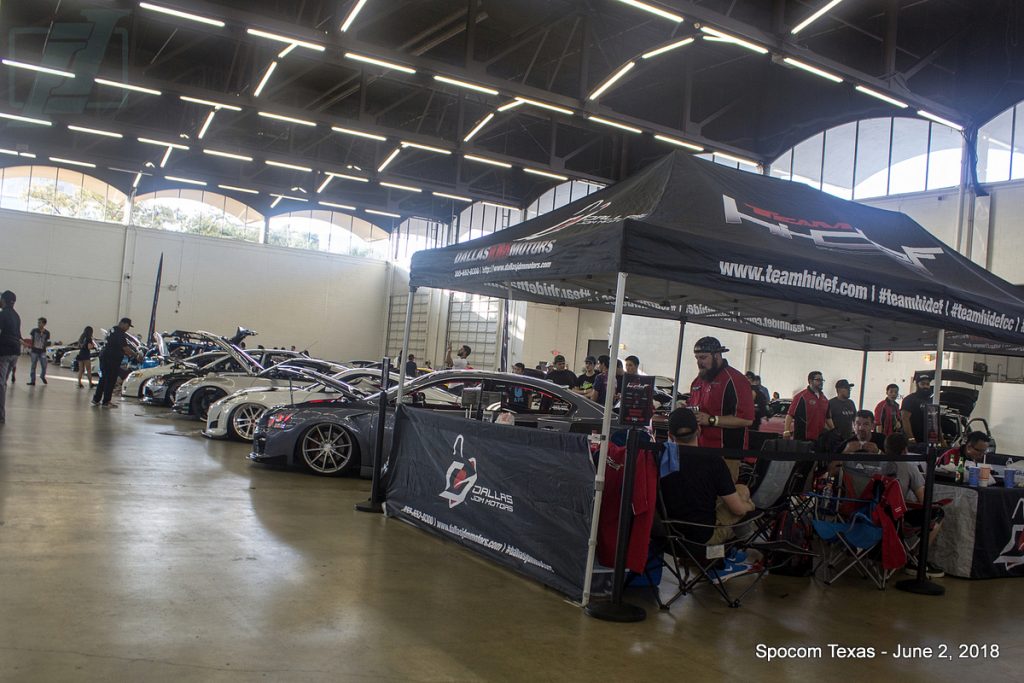 But catching up with friends and making new friends is one of the reasons we love car shows like SPOCOM.  As a matter of fact, we were able to catch up with Richard Crowder, whom we met several years ago in preparing for a Hot Import Nights event.  This year, he served as one of the judges on Wayne's team.
"ENJOY THE SCENE"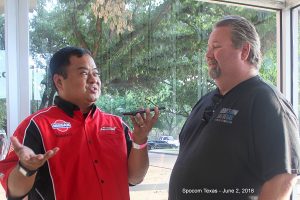 Richard has been in the industry since about 1994 where he started off with a Plymouth Duster.  From there, he went on to a '95 Civic that was a car he actually built into a full sponsor show vehicle by just getting out, going to shows, and being around.  For those wanting to build key relationships with others in the industry, Richard said this, "The more events you're at, the more people you see, the more vendors you run into, the better your chance you're gonna have with somebody going, 'Hey, I see you everywhere.  What are you doing here?'" From there, you can share your passion and talent for cars and get connected with even more people.
Richard loves the industry!  He had dropped out for a while and came back into it.  But when it comes to what impacts the car scene, he notices that this is a whole other generation now.  He pointed out that people have to realize that they need to have more than wheels and air ride. It takes a commitment and it takes money now.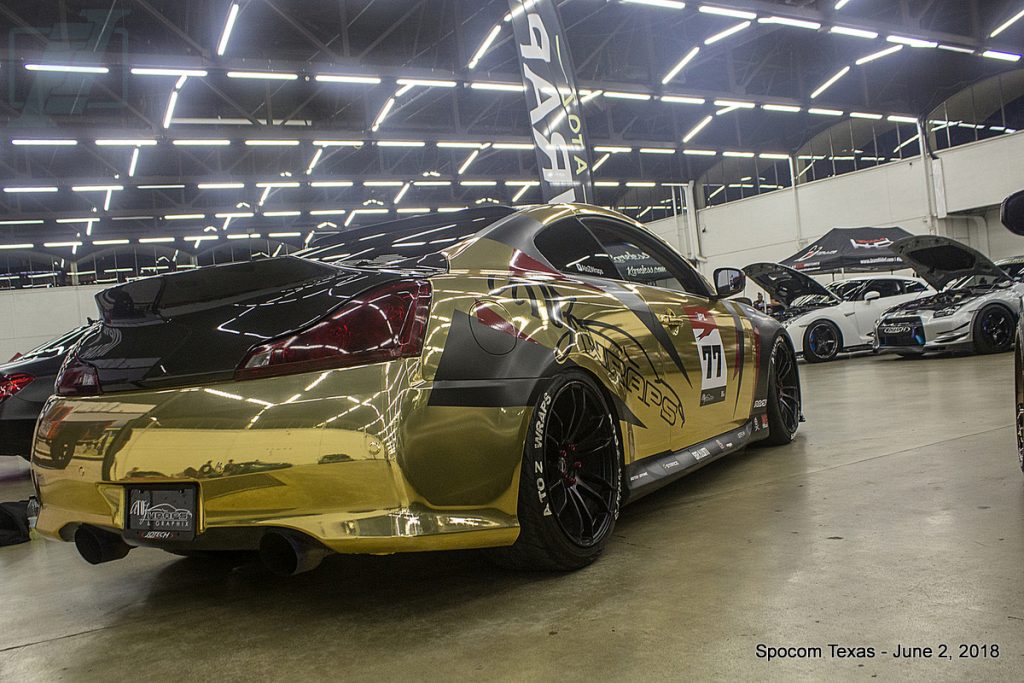 When judging a car he looks for cleanliness first.  He opens up everything–doors, hoods, windows, trunks, and so on.  The one drawback of air ride these days is that you can't see the underbody and all the work that goes there.  Even the inside of the wheels need to be clean and, of course, don't forget your muffler after you get the tips clean!  For Richard, cleanliness means seriousness. So make sure you're body kit is aligned and your paint is impeccable. Entering your car in a show means making it show ready!  He even gave an example of a gentleman who would drives his car 400 miles to an event, where he would jack up the car and even clean the entire underbody. Now that's commitment and attention to detail!  Judges see that commitment and make note to surely see more of that car during the show.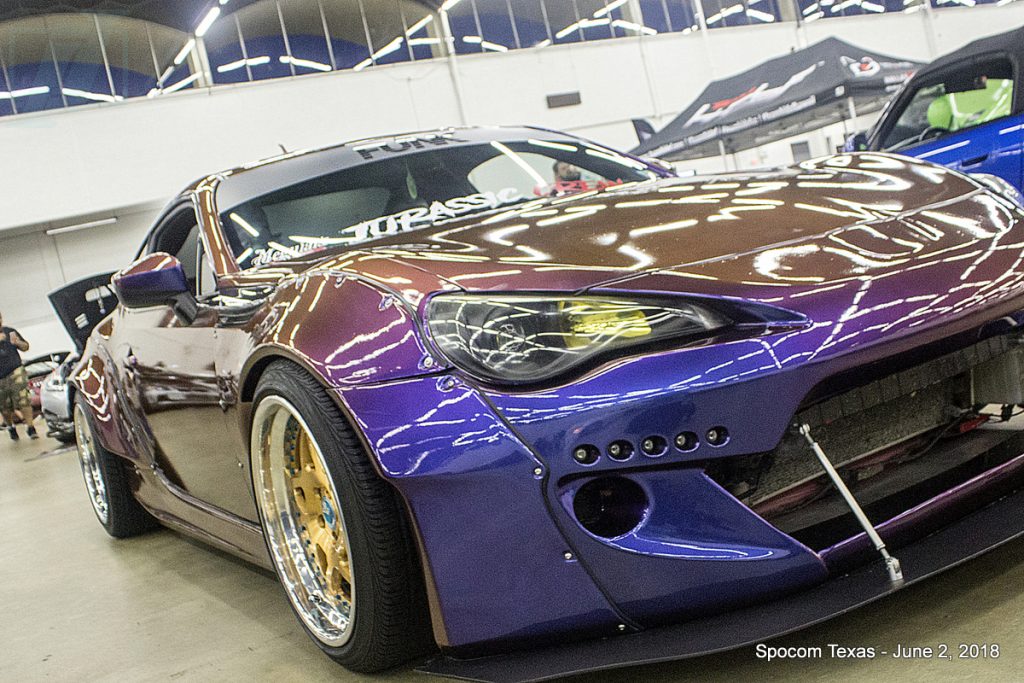 We ended up reminiscing about the shows "back in the day" and started talking about the classes/categories that we used to have.  Some of those classes included things like street class, mild class, and wild class. Street Class was for people who would bring in their daily drivers.  Mild Class would include simple mods like body kits, interior, sound systems, and paint. Wild Class would then get up to body mods, motor swaps, big turbo upgrades, and so on.  But now competition is tough and it's not easy bringing in your daily driver to compete with wild cars that get trailered in (which our family knows). The hard part is when shows are no longer fun and people focus only on the trophies.
Today, I would encourage participants to get back to their "first love" when it comes to the car scene.  Richard says, "Do it for the love of the sport! Do it for the love of the scene! I've still got that kind of love for the scene."  He even has a new car that he's started to work on and people are asking him why he isn't showing. He basically said that it's still pretty much stock, but people are calling it "sick!"  Just because it has lowering springs, it doesn't mean that it's a show car. Since our interview, he's done a lot more to his car. Later on, if someone asks him to enter his car into a show, he'll do it.  But he'll do it for the love of the sport, not to hunt for trophies.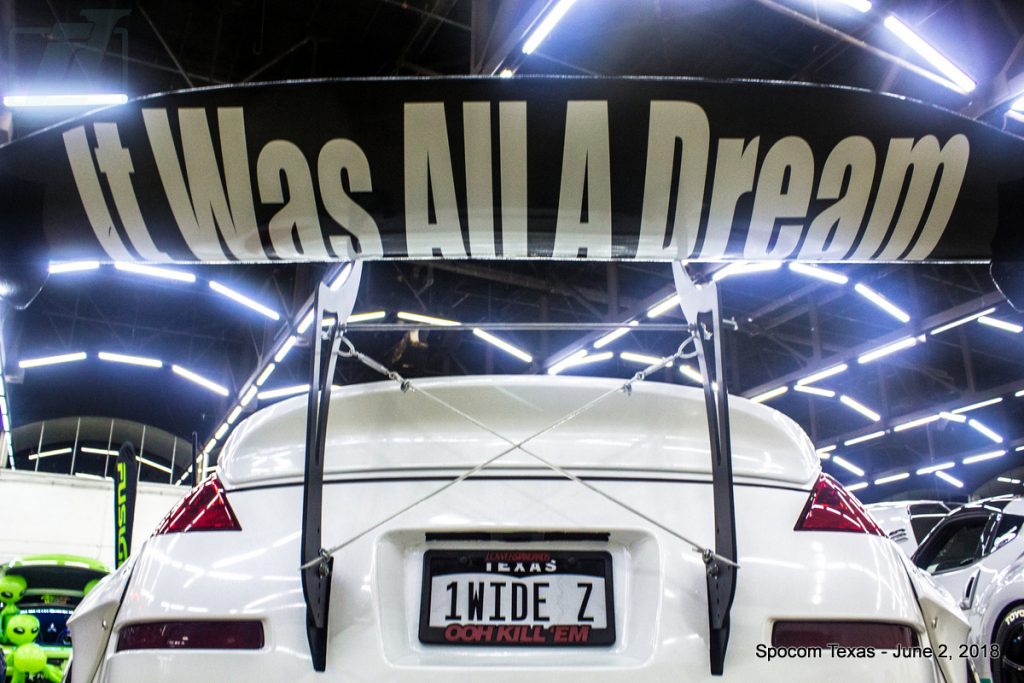 So take it from a reputable show judge… Enjoy the scene.  Share your passion with others. Build relationships. Invest your own time and money.  Show others that you're serious about showing. Love what you do!
— Article & Media Coverage by Voltaire D. Cacal
Full event coverage found on our Facebook website.
(click on icon)