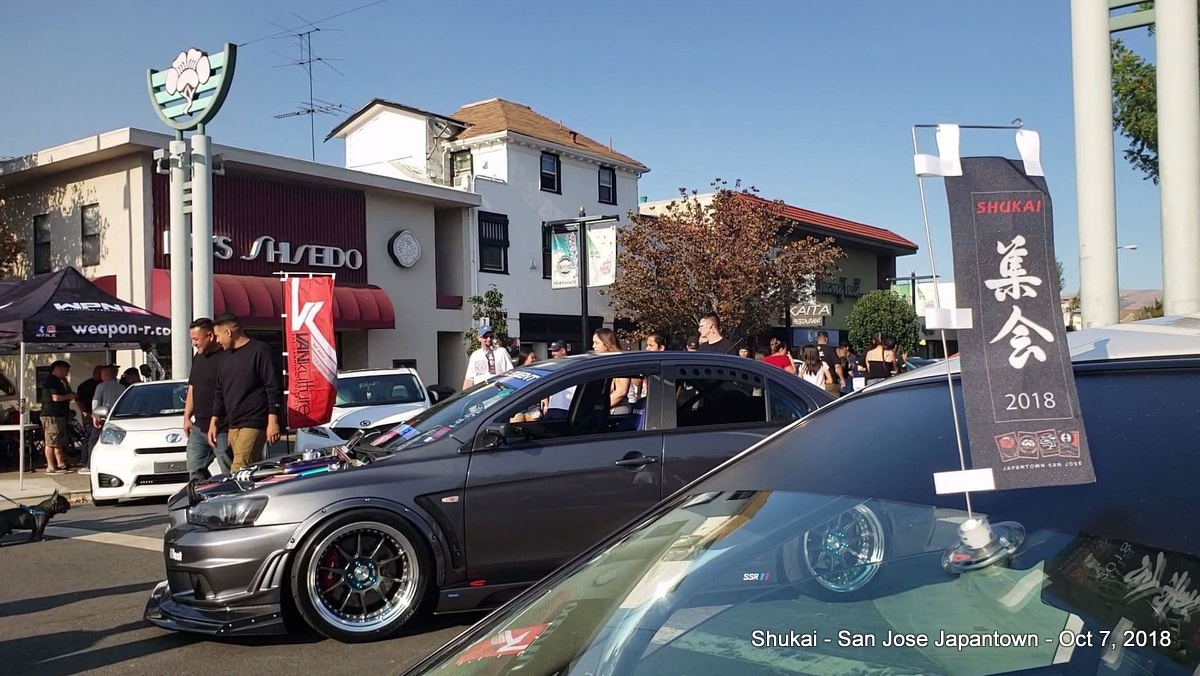 For its 6th year, Wheels N Meals & Headliners along this year with The AutoGround bring to you a car event unique only to the San Francisco Bay Area: Shukai. From an old Japanese translation, "Shukai" was understood as a gathering of people with a common purpose but it had also evolved in a modern meaning of a "sign of things to come." Both terms are appropriate to this event, for the organizers had an ideal purpose in mind: promoting the awareness and support of one of the last Japantowns in the country.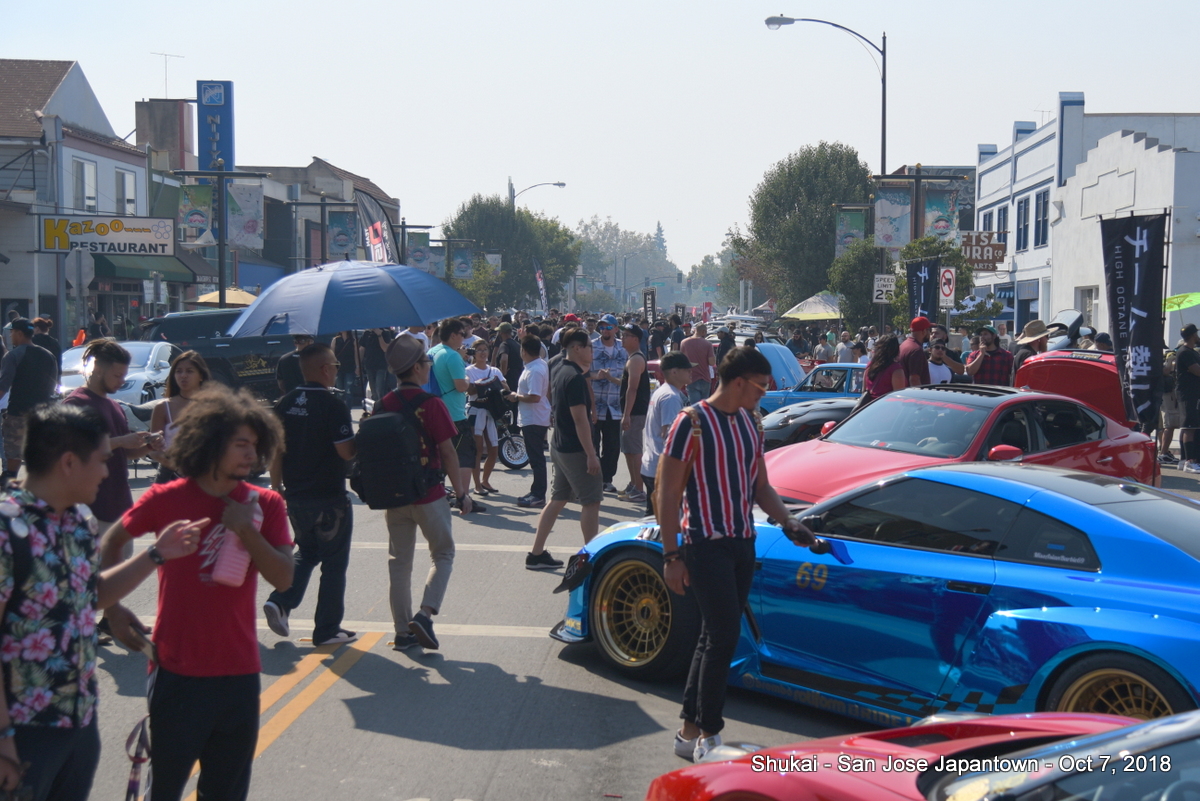 It is of no surprise that you will notice many communities known for building their homes and businesses in an area to create a culture reminiscent to the common country they've immigrated from. Ethnic enclaves like a Chinatown, Little Italy, Greektown, Little India or a Koreatown to name a few are widely known in the many largely diverse cities in America. But what about the communities that emigrated from Japan?
World War II brought ethnic tensions to the many Japanese-American communities where what used to be over 40 documented "Japantowns" in California alone are now down to three locations today: San Francisco, Los Angeles and San Jose. Though sushi, Hondas, Toyotas and such can be appreciated and found practically anywhere outside of Japan, hardly existing today are communities like the Japantown in San Jose that represent a more detailed journey of the Japanese immigrant and their following generations.
The organizers had a focus and with the support of the Japantown Business Association of San Jose, the permits were acquired to close off several city blocks that defined San Jose Japantown, and a unique cultural experience was about to begin. With the support of the many car enthusiasts in Northern California, a few hundred modified & restored autos of mostly Japanese manufacturers were parked along Jackson Street, the main strip of Japantown and its connecting cross streets. Shops and restaurants opened for business where many have the aura of being at their locales for generations. Whether a restaurant, streetwear shop or a Japanese trinket shop, many will agree that they were all open to continue promoting the Japanese heritage that has been an integral part of our our society today.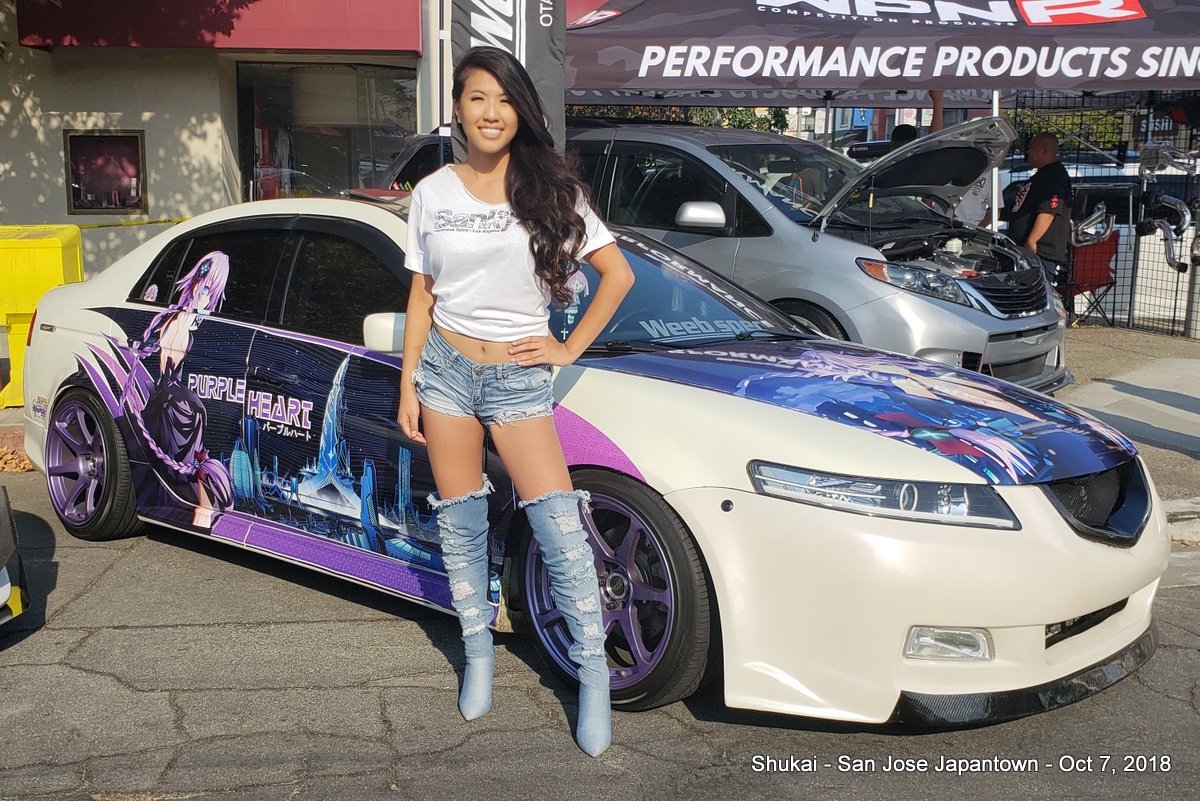 Itasha car with import model Kat Moua (IG @kmOua)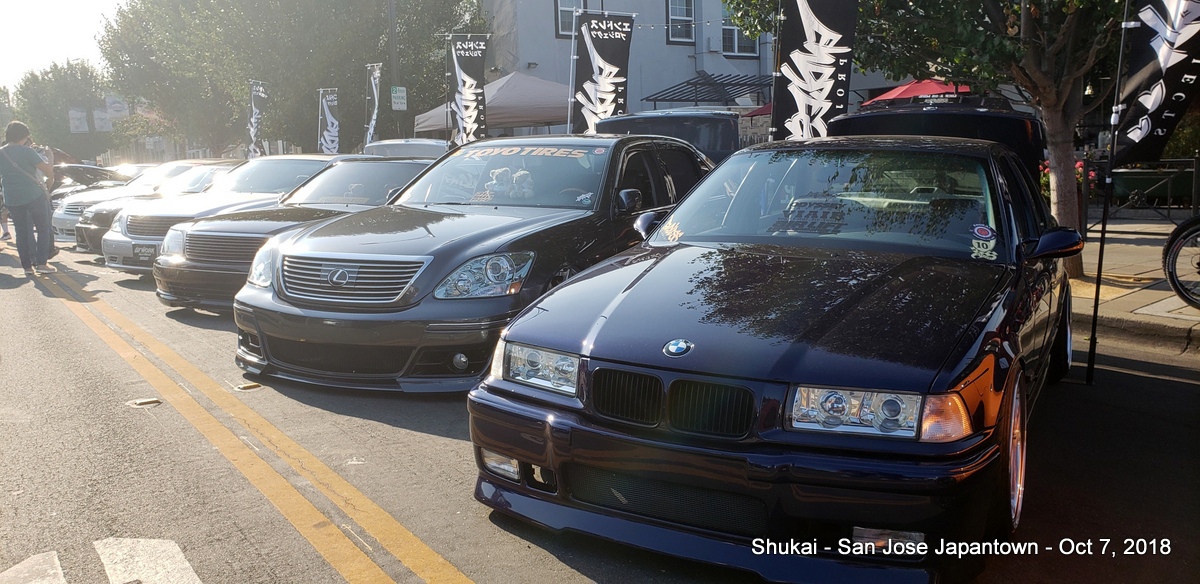 Endless Projects
Music, food, shopping and great weather made this free event a delightful experience entertaining all the human senses. But of course, what brought out the crowds to Shukai were the cars. An eyecandy lineup up of Nissan Skylines were parked along the front of a coffee shop known as Roy's Station which pays homage to their grandfather's family gas station at the very same spot long ago. Across the street was a lineup of Itasha cars, a culture of decorated cars with showing off their favorite Japanese anime or video game character. Around the corner we find the always popular VIP and exotic rides from Endless Projects as well as VanKulture representing with their large lineup of family vans showing once again, you are never too old to give up on your hobby by just modifying your family's "people mover."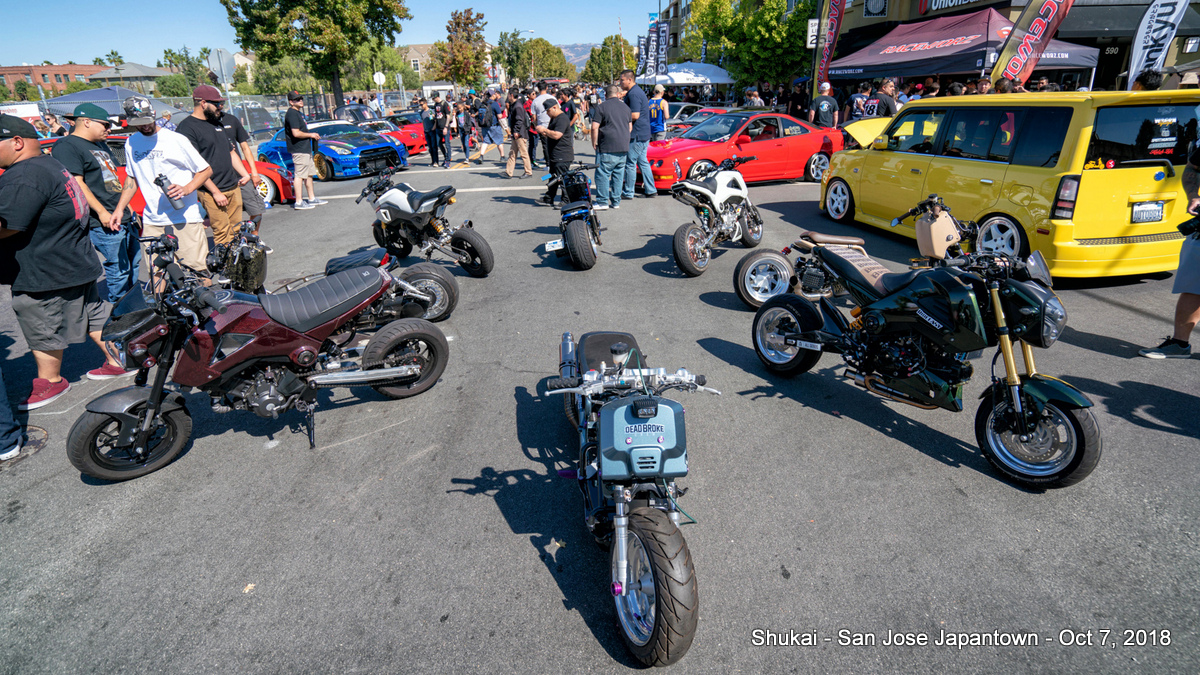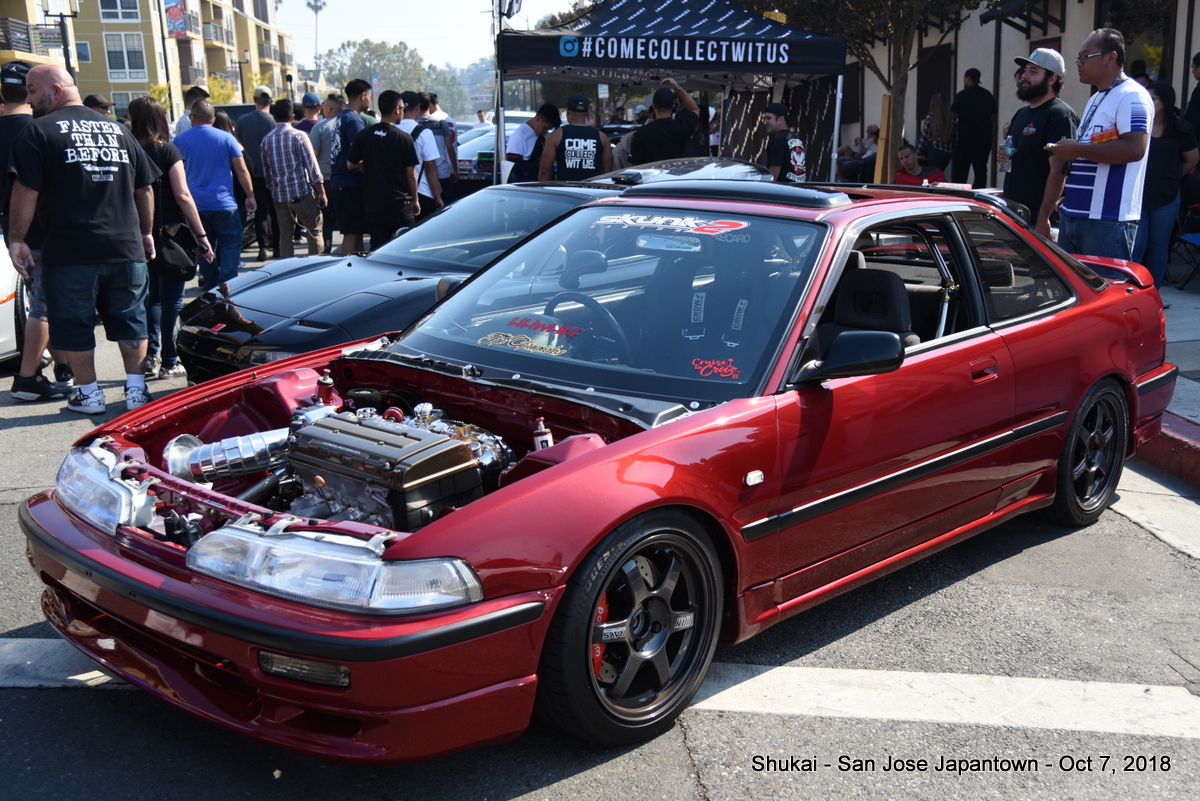 Another cross street over brings a collection of modified Ruckus scooters surrounded by other modified rides from known Bay Area groups & teams representing HHWHH, Speed Element, High Octane Tuners, Inpire, Raceworz, D10, Outcast and Hokori to name a few. One particular car caused a buzz at Shukai, for it hasn't been seen or heard about in over a decade.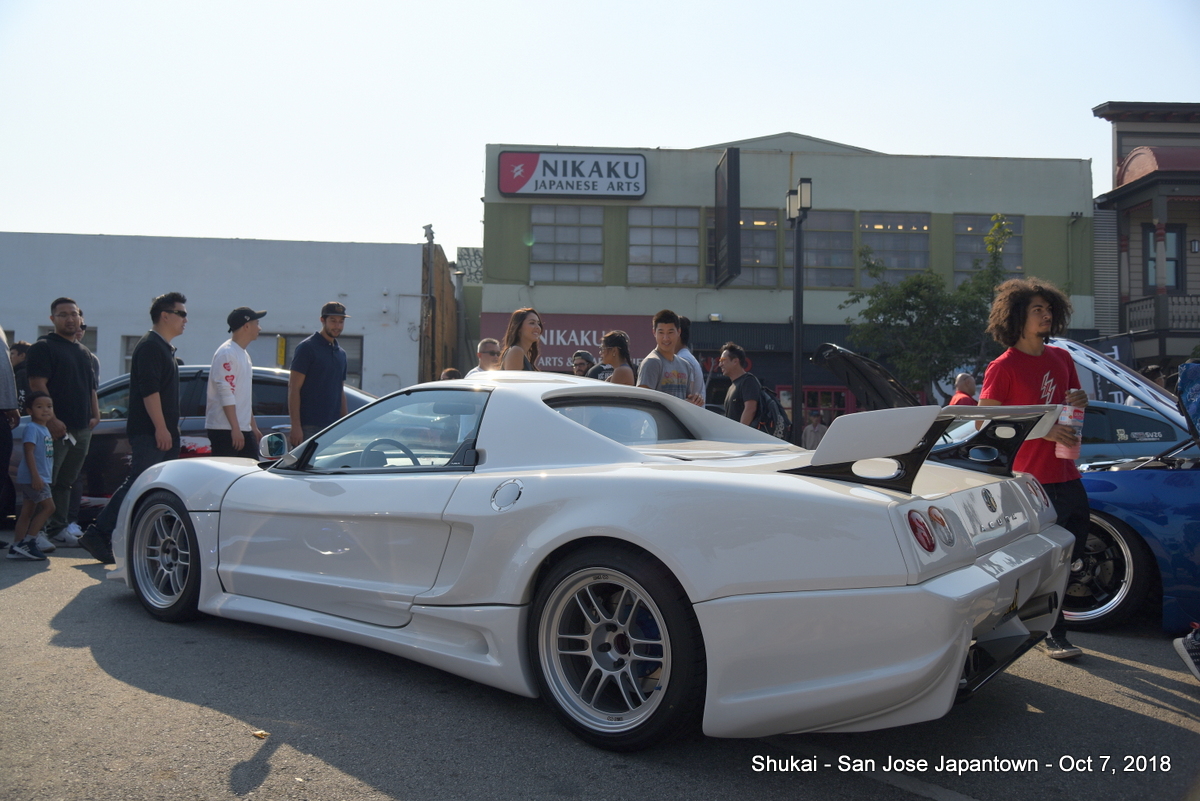 Les Wong's Acura NSX with BSM Bodykit
Les Wong is a long time import car enthusiast and competitor who is known for one of the most popular builds from the "golden age" of the import scene, the multi-red Endless/Zeal FD3S (Mazda RX-7) build. However, Les had finished a second build in the mid-2000s that made only a few appearances before he abruptly "retired" from the scene. Though away from his once beloved hobby, both builds were still tucked away in his garage where over a decade later, a new generation of car enthusiasts were treated with the re-introduction of his second build. Sporting his known Zeal coilovers/Endless brakes conversion, Les' white Acura NSX impressed onlookers with a 50-state legal supercharger by CT Engineering under the hood and an entertainment system built with a Kenwood headunit, Audison Amps and Focal speakers. All this wrapped in the only imported bodykit made by BSM Japan.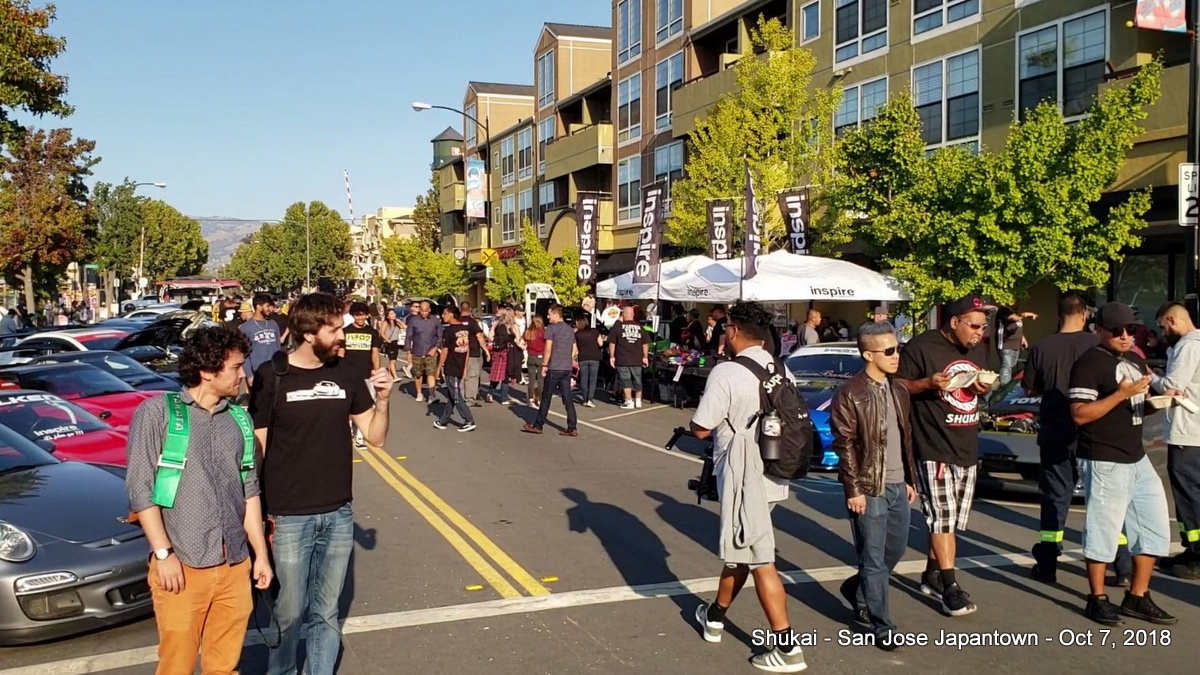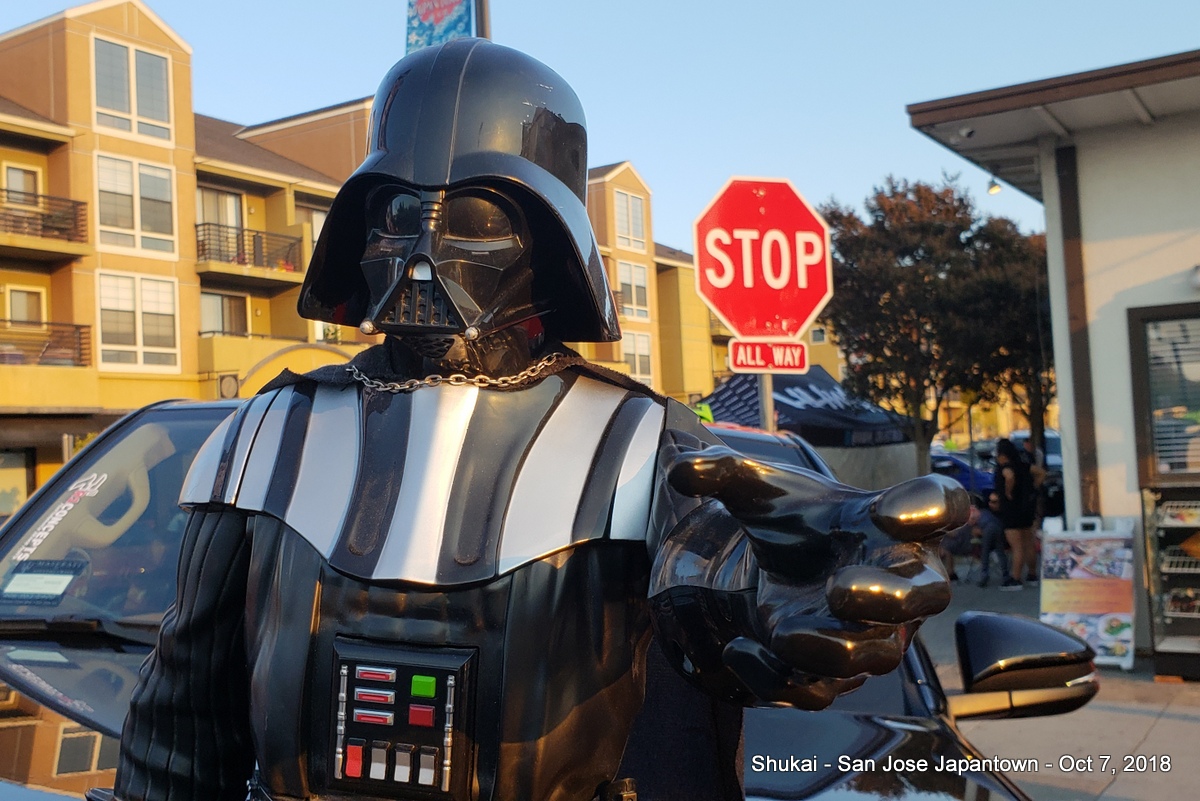 Finding a surprise gem such as Les' BSM NSX is one of the many reasons why enthusiasts attend these gatherings, and Shukai has definitely been one of the "must-go" yearly car events on the west coast. However, with the plans of one of the founding organizers, Cary Inayoshi, to move his family and himself back to Hawaii, it has been announced that this may have been the last Shukai event to be held. Though Hawaii may be his home again, we thank Cary for all his efforts in making Shukai and San Jose Japantown a memorable experience. We hope he will regularly visit his many friends in the Bay Area where perhaps a new version of Shukai may evolve keeping the positive growth of the import car scene and preserving the history and culture of San Jose Japantown.
Special thanks to import model Kat Moua (IG @kmOua) for posing for part of our event coverage.
— Article by Joe Ninobla
Full event coverage found on our Facebook website.
(click on icon)