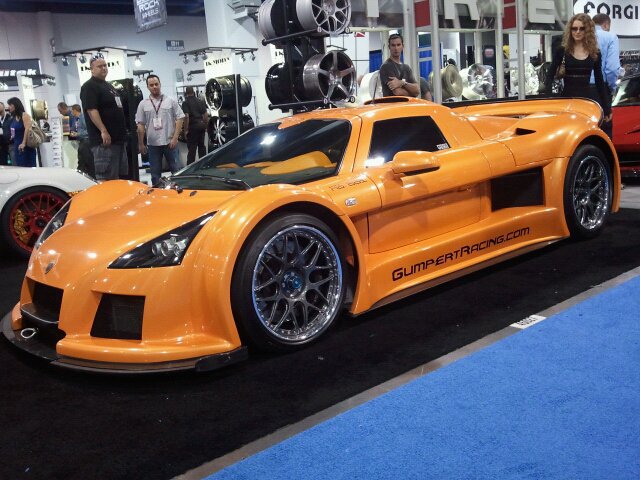 It's that time of year again when the auto-aftermarket industry comes together and puts on a trade show only second in size to CES at the Las Vegas Convention Center.
I was fortunate enough to do the "scooter" tour of SEMA this year where I covered a lot of ground in record time.
Although the economy has been down, SEMA this year wasn't bad at all.  There were still many cars and products to look at, and this year was the year of drifting.  The front open area of the convention center had a large open track this year dedicated to drifting exhibitions.  It's good that the greater auto community is now recognizing drifting as a growing and established culture.  Enjoy the coverage, and find more pictures on our facebook fan page!
About SEMA (From official fact sheet):
Founded in 1963, the Specialty Equipment Market Association (SEMA) is a trade association dedicated to helping businesses involved with vehicle customizations. SEMA is governed by a board of directors who volunteer their time to lead and guide the association, and professional staff is responsible for the day-to-day execution of the programs and services.
SEMA consists of a diverse group of manufacturers, distributors, retailers, publishing companies, auto restorers, street-rod builders, restylers, car clubs, race teams and more. The typical SEMA member company is a small to midsize business, with an owner entering the industry as an enthusiast whose passion led to a career.
For more information, visit www.sema.org.